The one thing that sets Nontobeko Mbuyazi apart and made her a target for cyberbullying is, ironically, the one thing that has also allowed her to gain a foothold in her aspiring career as a model. She was born an albino, a congenital disorder that has resulted in the complete lack of pigment in her skin, hair and eyes.
She's simply shrugged off the nasty comments that have occasionally popped up on her Instagram account and pursued her dreams, confident that her unique look is an asset rather than liability.
In fact, Mbuyazi, 20, is signed with South African agency Models International while also continuing her criminology studies in Durban, South Africa. While albinism is a skin condition rather than a disease, it did limit how much time she could spend outdoors as a child, and has also resulted in vision problems.
But whatever obstacles stand in this beautiful young woman's way are toppled by her optimism and love of both her life and herself.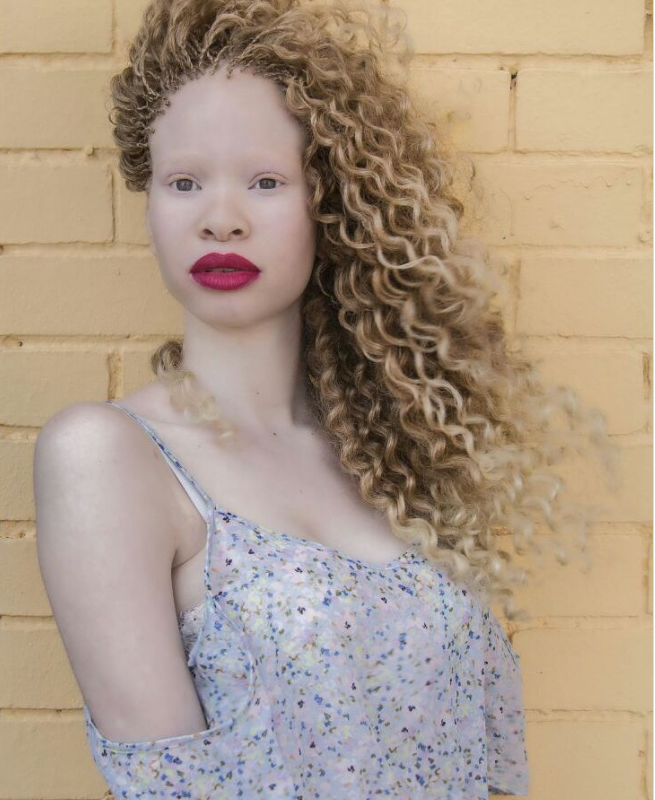 "I want all the albinos out there who feel like they are not good enough because of bullying, to know that they are beautiful. Many albinos out there are experiencing depression because of being discriminated against and bullied."
"People that are rude to albinos just want to feel better about themselves by making us feel bad. I am an albino and despite my differences, I have found the confidence to start modelling."
"People online tell me I look like a ghost online, asking where my eyebrows are, and why am I so pale. In real life I have never experienced that kind of bullying before, it's only ever online."
"Cyber bullying has made me doubt myself at times, it's made me question whether I am beautiful or not. But instead of bringing me down, it's actually ended up doing the opposite."
Inspire More