THE ELECTION 2017 has resulted in a hung parliament this morning with both Theresa May and Jeremy Corbyn vying for government. Our body language expert Robin Kermode explains what the leaders were really saying as the results were announced.
Prime Minister Theresa May was pictured leaving the Conservative Party headquarters this morning in her red suit after a majority government fail.
The 60-year-old looked earnest as she stepped out with her husband Philip during the early hours.
But what was Mrs May saying with her body language as she walked down to her car?
And what secrets did her face reveal to the world without saying a word? Robin Kermode, a body language expert, has explained.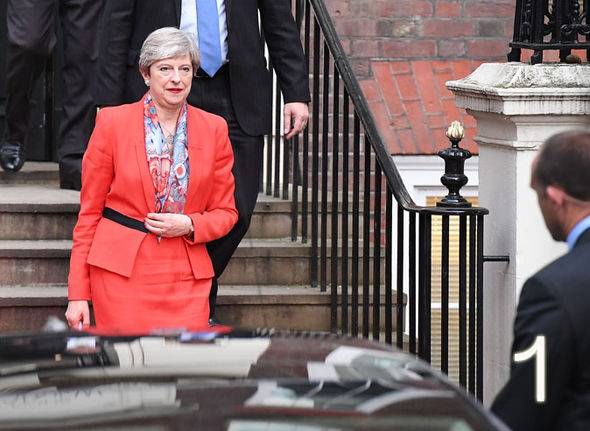 PICTURE ONE
This is a difficult time for any leader who has to 'put on a brave face'. Here she is attempting to smile – she tries to lift the cheek muscles but the flat, drawn lips do not engage upwards.
The bottom half of her face also shows sadness because of the flatness of her lips.
The eyes are fixed in contrast to the cheek muscles. Her left arm covers her stomach in an attempt to comfort herself.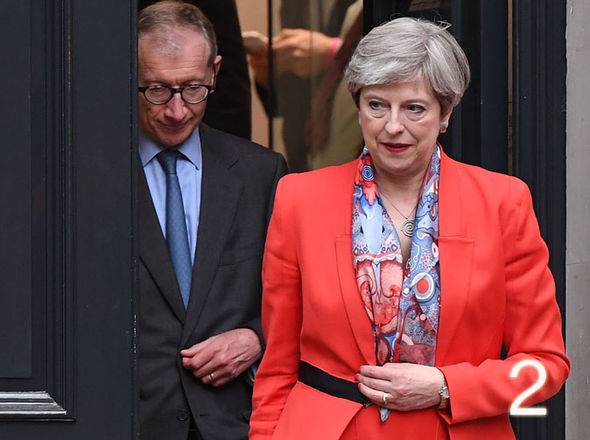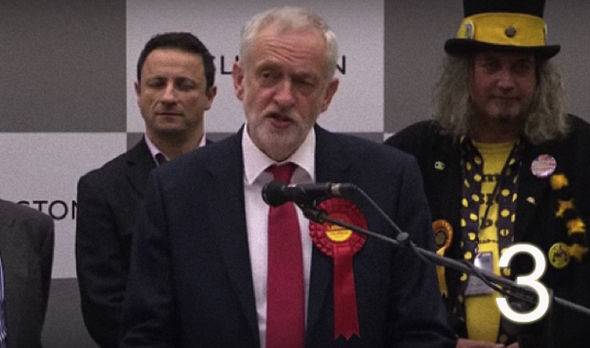 PICTURE TWO
Again, Theresa May comforts her stomach area with her left hand. Her head is lowered but her eyes are up.
Everything is being slightly pulled back – the chin, the neck and the lip corners. Again, the cheek muscles are trying to rise to look composed.
Her husband, Philip, is more bowed and he is using the same left arm in the 'comforting position'. His lips are tight and eyebrows slightly raised, showing he is coming to terms with the result.
PICTURE THREE
Jeremy Corbyn's right eyebrow is often lifted with the right eye more open.
Here the left side is very closed. He is not a politician gloating over a result. Instead he is looking like a fighter at the end of a long battle!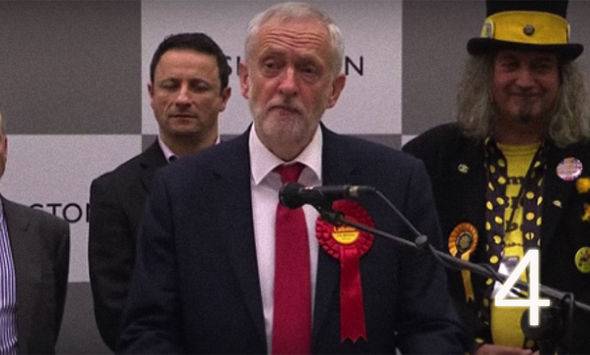 PICTURE FOUR
Here, Corbyn is looking understandably tired. If we didn't know the context we might think this is a picture of a man showing deep sadness.
The lip corners are down in contrast to the raised eyebrows, pronounced on the right side of his face, with the cheek muscles pulling the lower eyelids down.
Express