Three-time Tour de France winner Chris Froome says he was unhurt after claiming to be "rammed" by a car driver while out training in southern France.
The Briton, who rides for Team Sky, posted a picture on Twitter of his damaged bike and will report the incident to local police.
"Just got rammed on purpose by an impatient driver who followed me onto the pavement!" the 31-year-old wrote.
"Thankfully I'm okay. Bike totalled. Driver kept going!"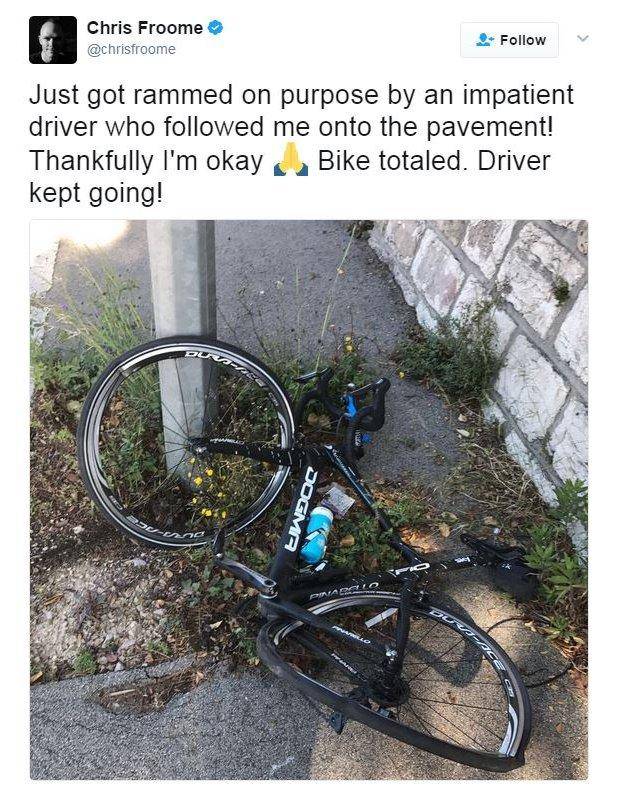 The picture Froome posted was geotagged from Beausoleil in France, which is near his Monaco home.
Froome is not taking part in the current Giro d'Italia but is likely to race in June's traditional week-long Tour de France warm-up event, the Criterium du Dauphine, which he has won three times.
This year's Tour de France takes place from 1-23 July and Froome will be aiming to win the event for a fourth time and third in a row.
The incident follows the death of Italian cyclist Michele Scarponi after he was involved in a collision with a van during a training ride in April.
BBC